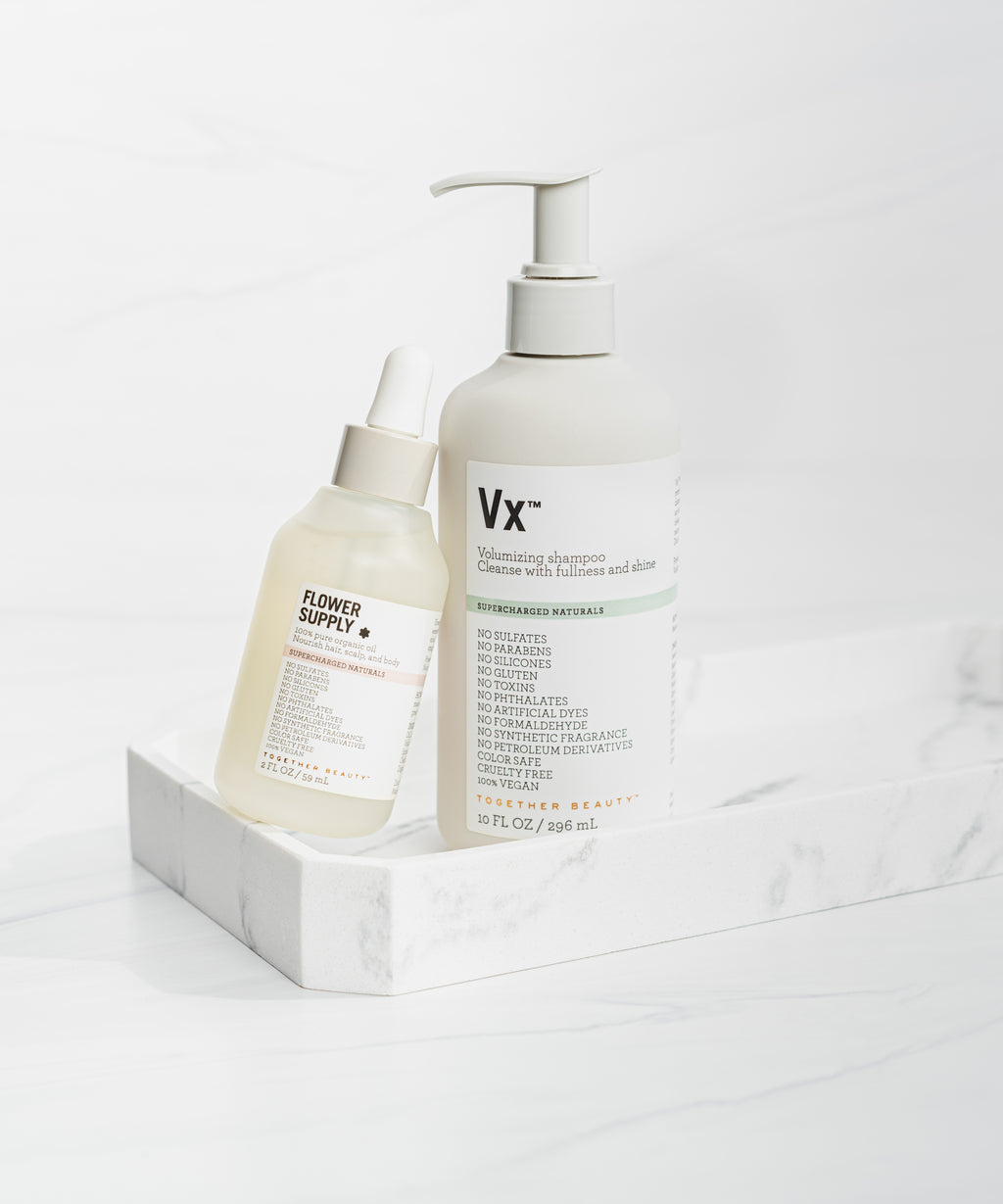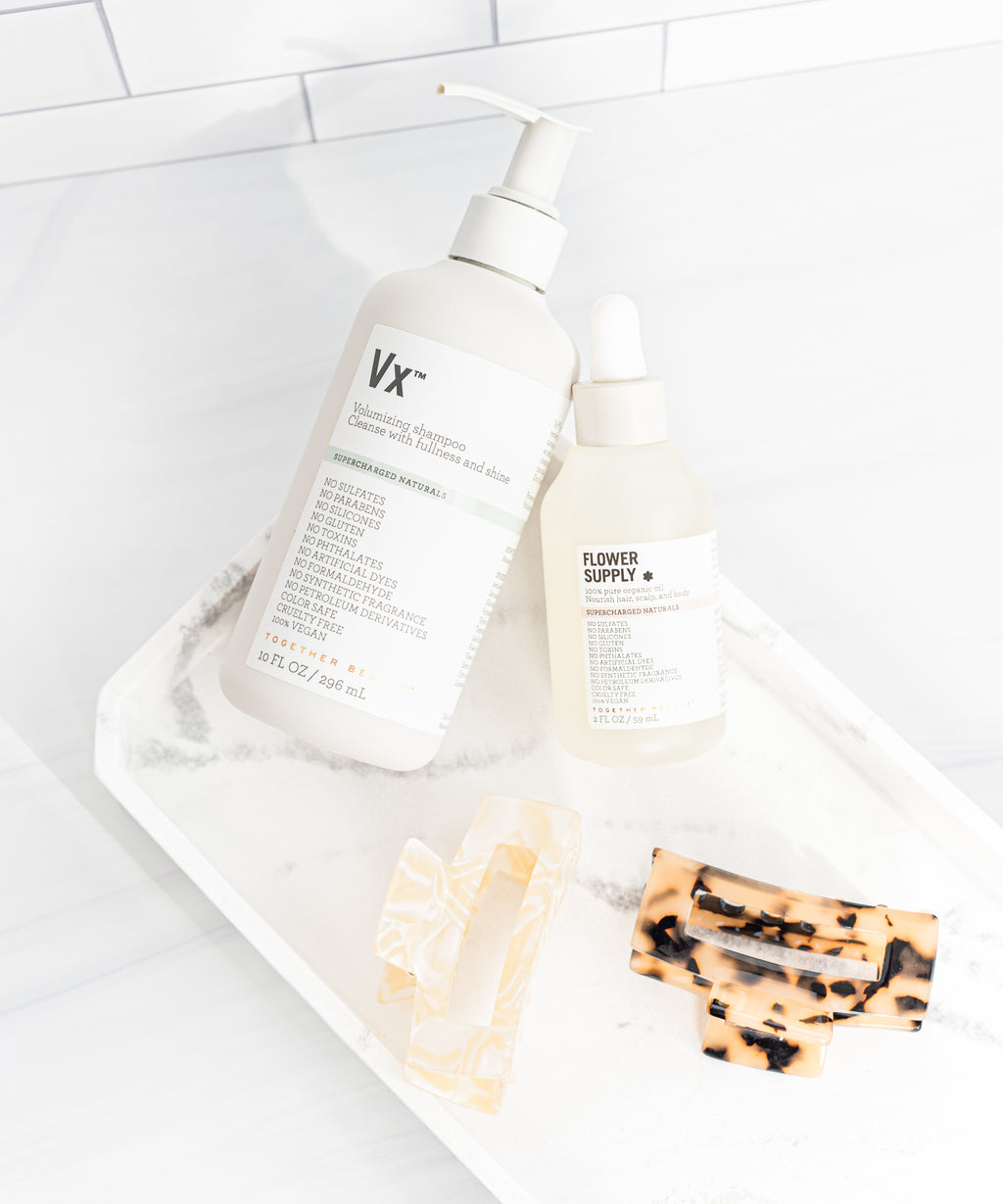 The Crown Duo (Scalp Care)
Regular price
$84.12
$71.71
Bundle
PRETREAT BY APPLYING A FEW DROPS OF FLOWER SUPPLY ONTO YOUR SCALP AND MASSAGE WELL. BEFORE SHAMPOOING, ALLOW THE STEAM OF THE SHOWER TO OPEN UP YOUR SCALP PORES. THEN SHAMPOO WITH VX FOR THE ULTIMATE REFRESHING EXPERIENCE.
You may also like
Frequently Asked Questions
Can the Crown Duo bundle help with hair growth?
To optimize scalp purification and promote hair growth, sleep with a few drops of Flower Supply applied to your scalp, then shampoo with Vx in the morning.
Should I use Flower Supply on wet or dry hair?
Flower Supply can be used on both wet and dry hair to add moisture, shine, and gloss.
Does Flower Supply have added artificial dye?
Our Flower Supply oil has a blend of argan and jojoba essential oils to deliver sleek shine and supremely smooth finish. Due to the natural state of all the oils in the bottle, it looks yellow in the bottle.
Can I use Vx as my daily shampoo?
Yes. Vx can be used daily as your go-to volumizing shampoo.