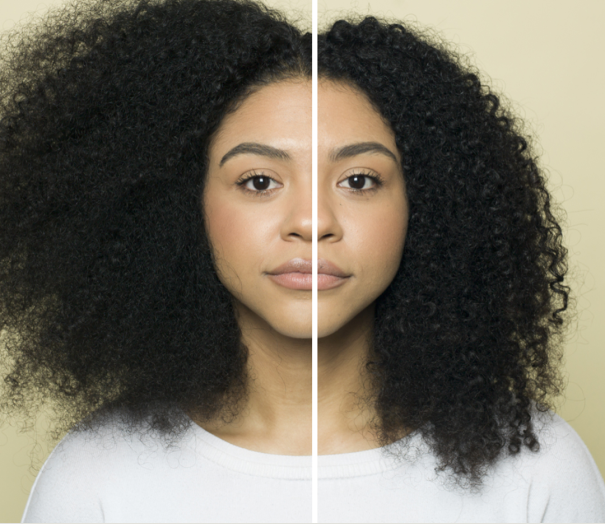 Healthy scalp,
healthy hair.
It all starts with the scalp! The follicles on the surface of the scalp are where new hair is born, so the health and condition of your scalp determines the body, brilliance, and beauty of your strands.

The scalp is also four times more absorbent than the skin, so what you put on your scalp not only impacts hair health, but your overall health, too.

That's why it's so important to opt for clean, safe ingredients – to prevent common hair concerns like dryness and irritation, promote long-lasting hair health and growth, and ensure your hair care never causes any harm.

The case for
clean ingredients.
When you clean and care for your hair, your scalp and strands are exposed to and absorb ingredients that can impact your hair health and beneath the scalp, too.

Many traditional haircare products include chemicals used for things like consistency, color, and preservation, which unfortunately can also cause issues we want to avoid (like sensitivity, irritation, and even hormone disruption).

Using clean, safe, non-toxic ingredients removes this risk, protecting your hair, scalp, and body from harm. That's why we're so keen to be clean, and why we harness the power of natural ingredients to cleanse, condition, and support strong, healthy hair.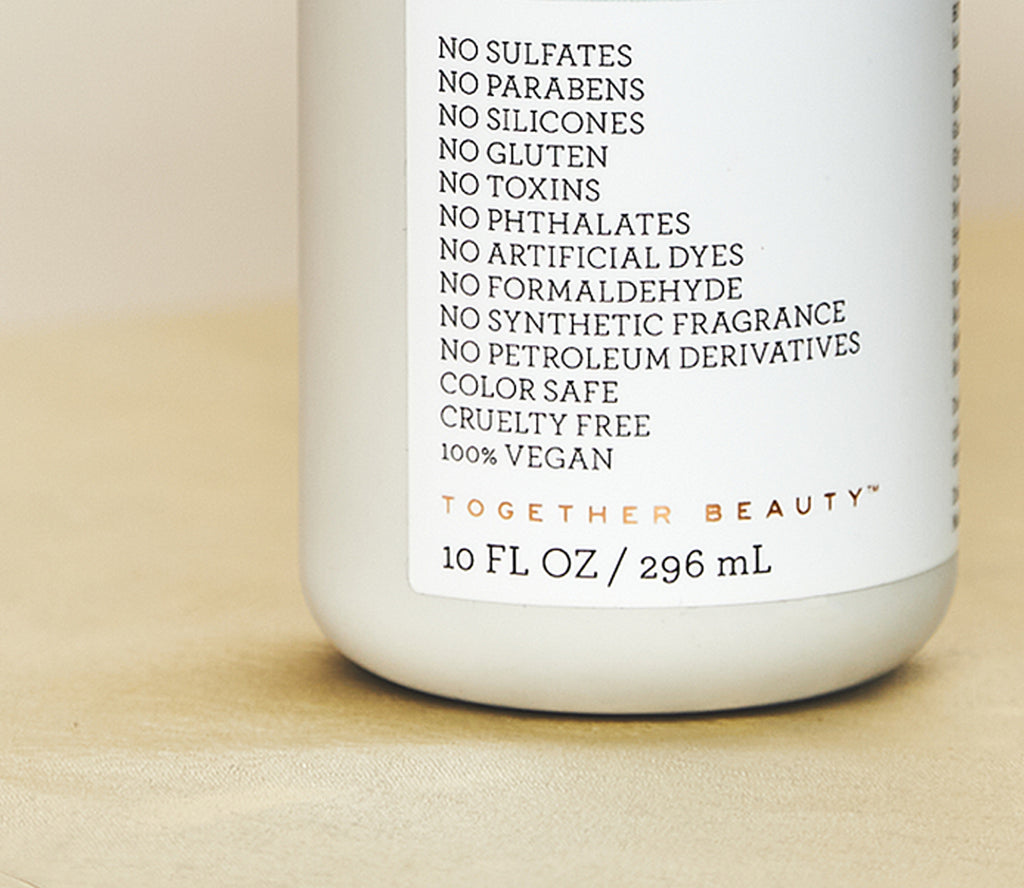 Where We Stand
On Ingredients
What clean means to us

What "clean" does not mean to us

We use safe, non-toxic ingredients to eliminate the fear of what you're putting on your hair, scalp, or skin.

We never use loosely defined "clean" ingredients without confirmation of their safety profile.

We source ethical ingredients that are vegan, cruelty free, and never tested on animals.

We never use natural ingredients that are not ethically sourced, like those from animals or animal-derived by-products.

We exclude harmful ingredients that studies show can negatively impact us or the planet. That's why we're:

Paraben free
Silicone free
SLES and SLS free
Formaldehyde free
Phthalate free
Mineral Oil free
Petrolaturm free
Non GMO
Triclosan free
Methylchloroisothiazolinone or Methylisotheiazolinone free
Gluten free
Talc free
Triethanolamine (TEA) free
DEA free
MEA free

We never incorporate natural ingredients that are potentially harmful to us or the planet. That's why we don't use:

Sandalwood (sourced from endangered plants)
Palm oil (typically not sustainable)
Lemon juice (highly acidic, increases sensitivity in sunlight)