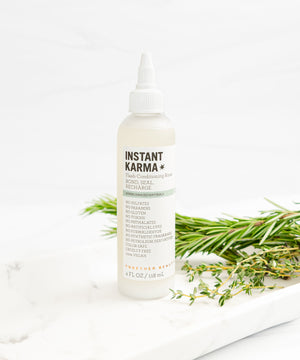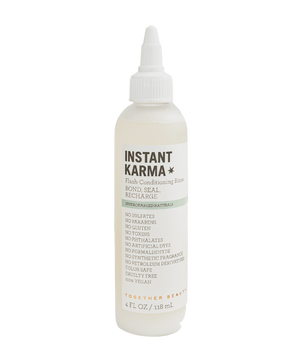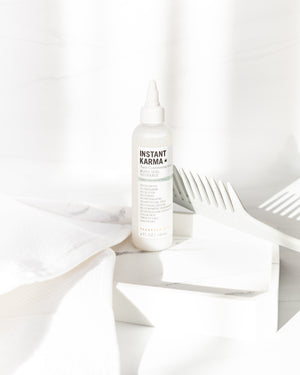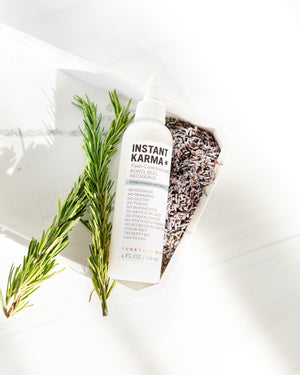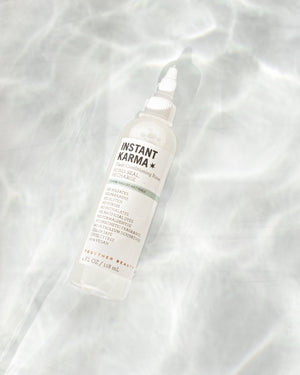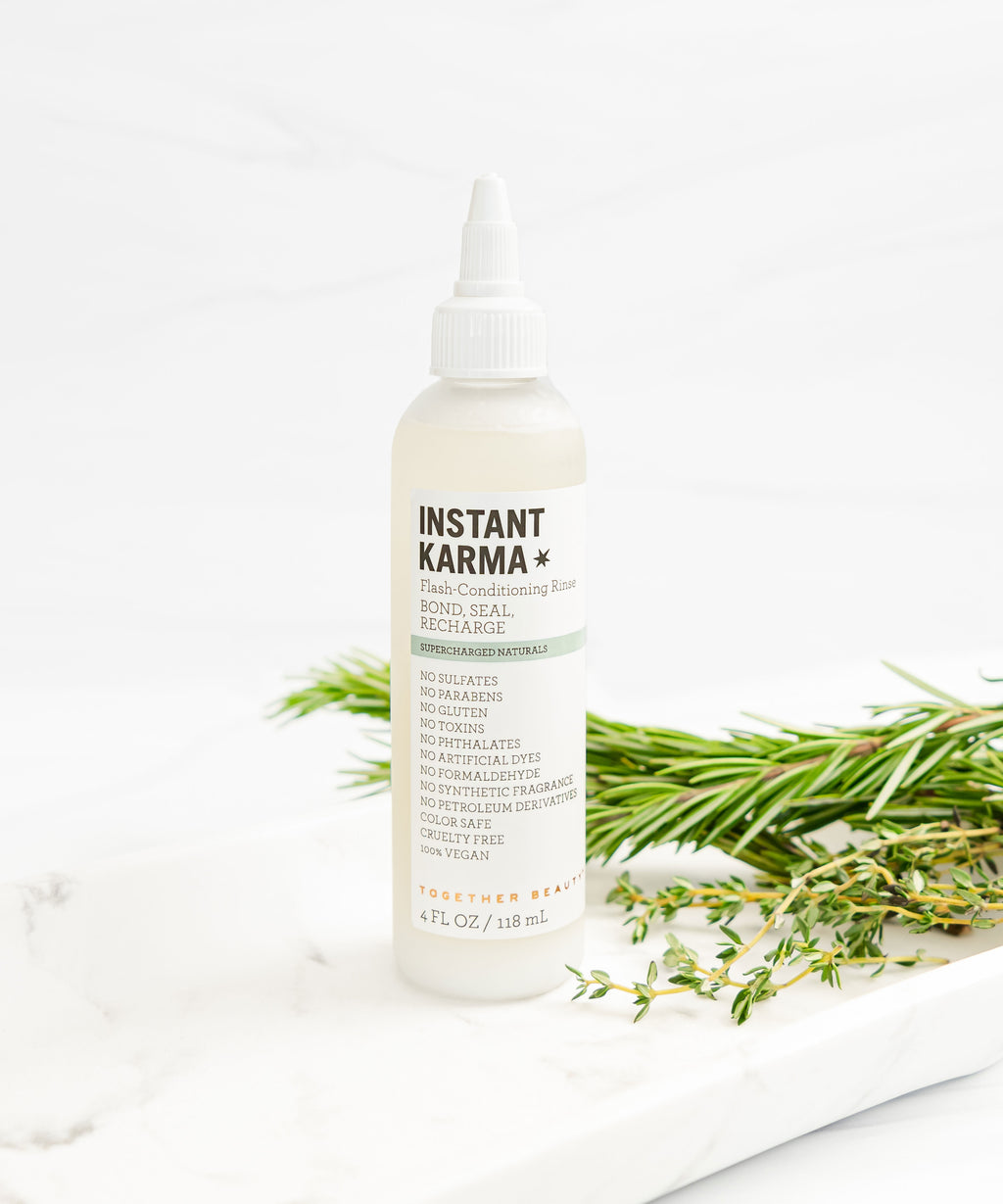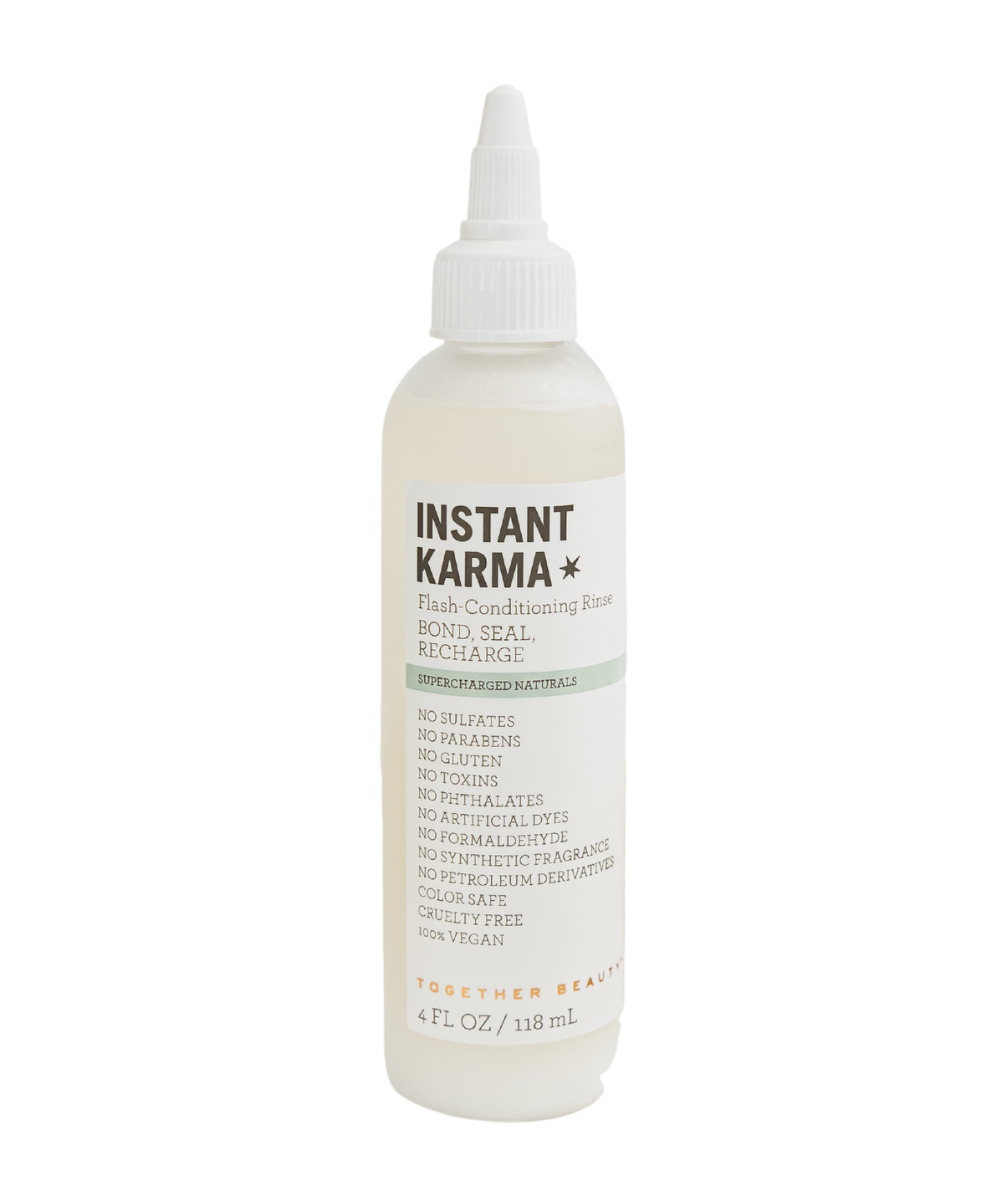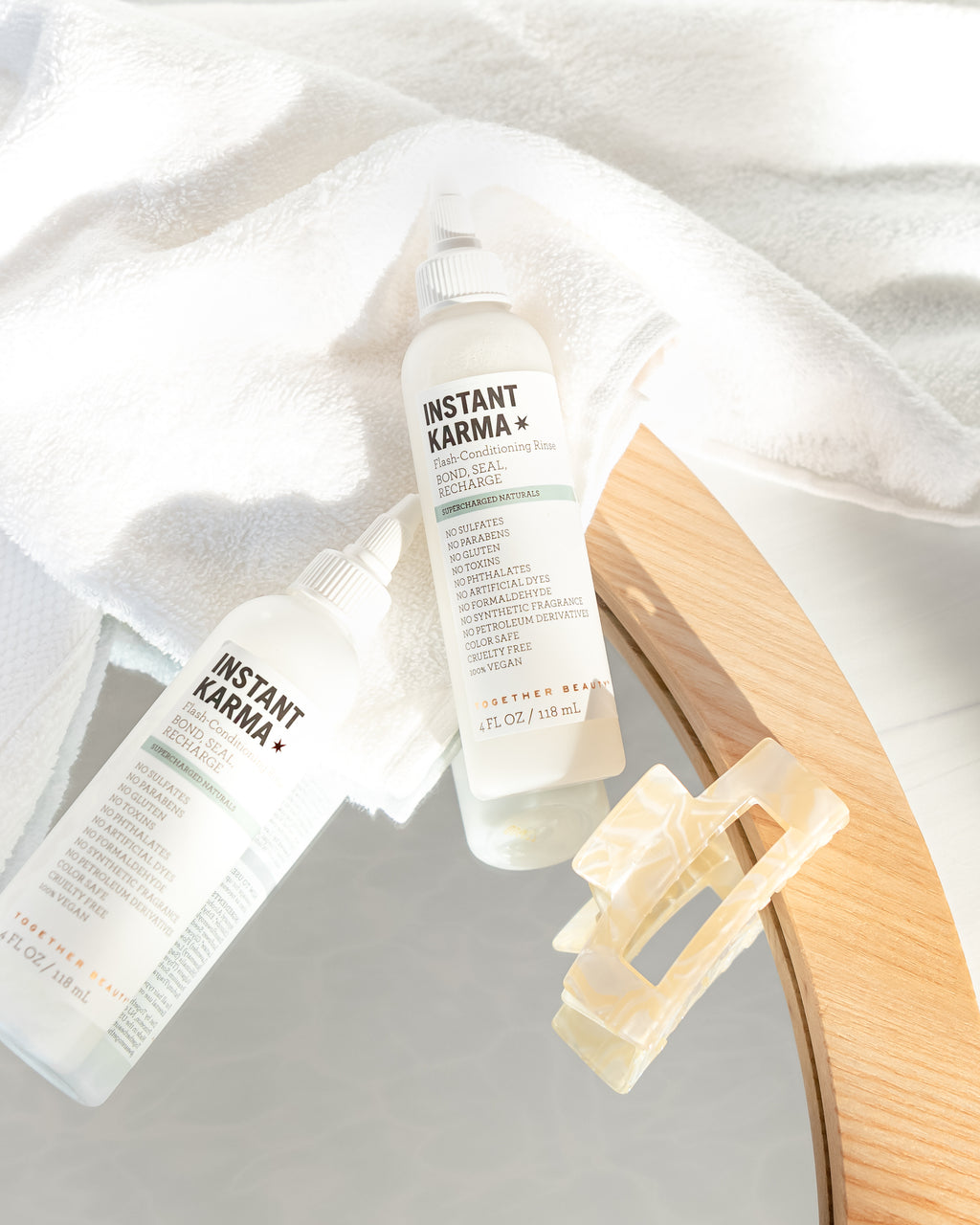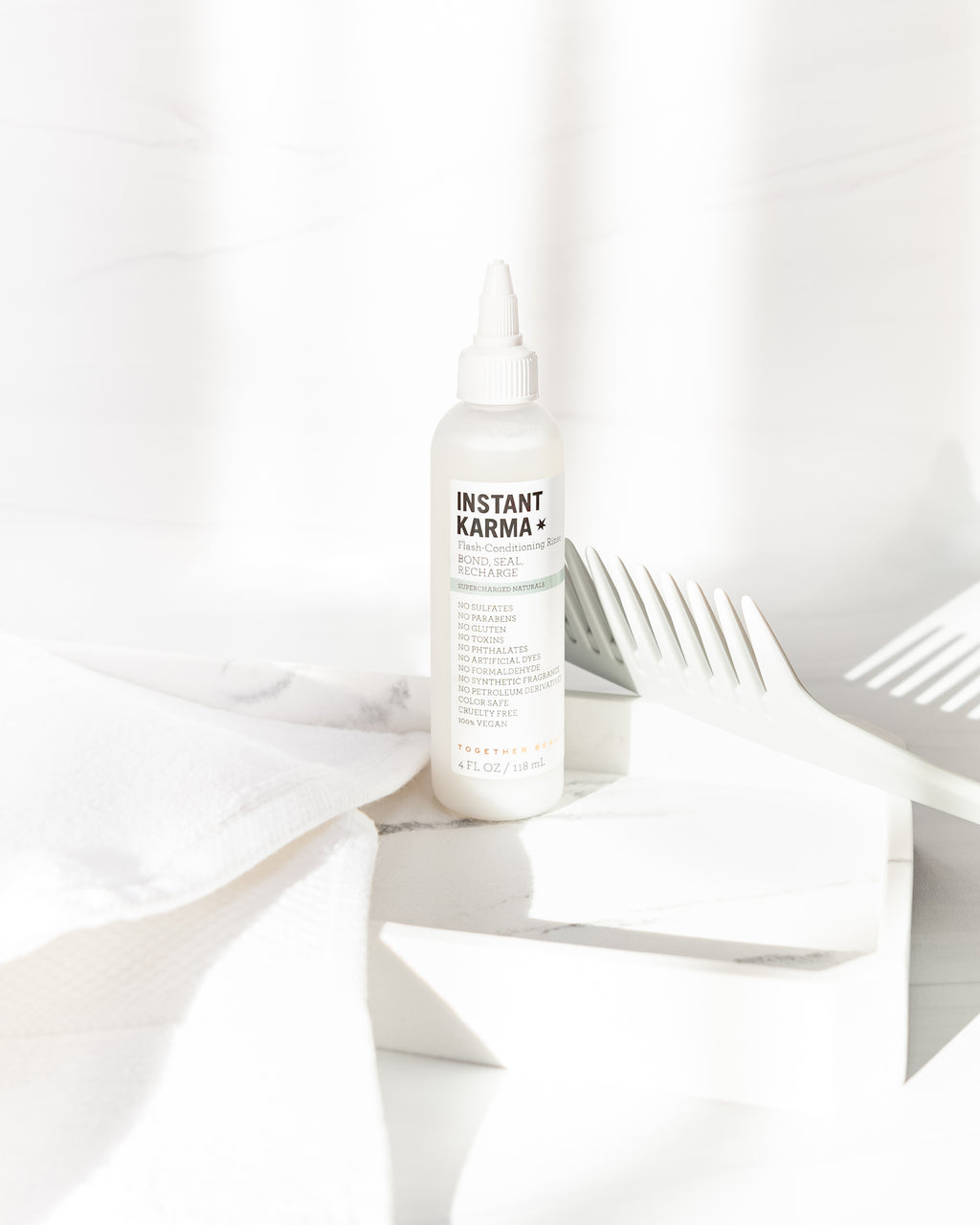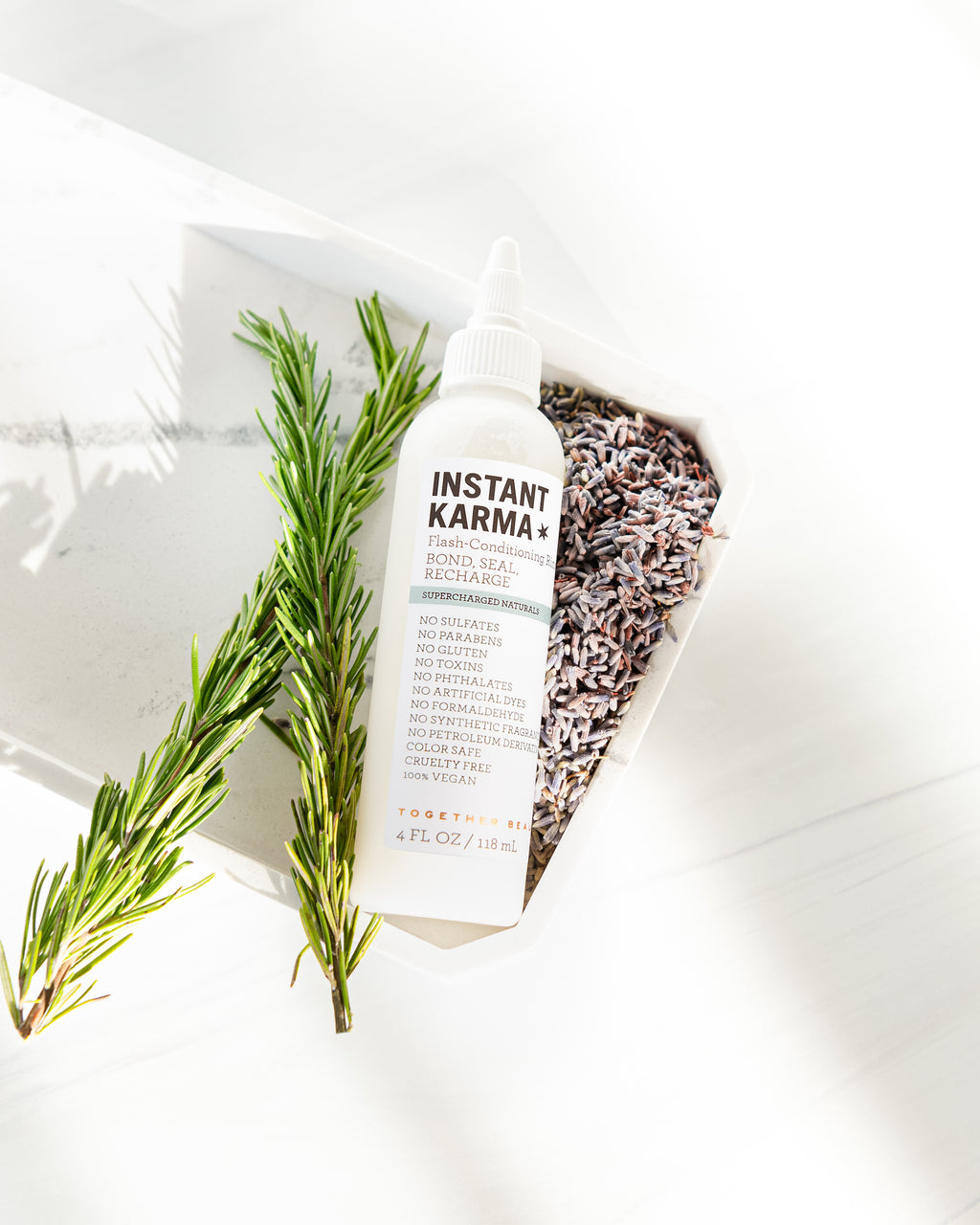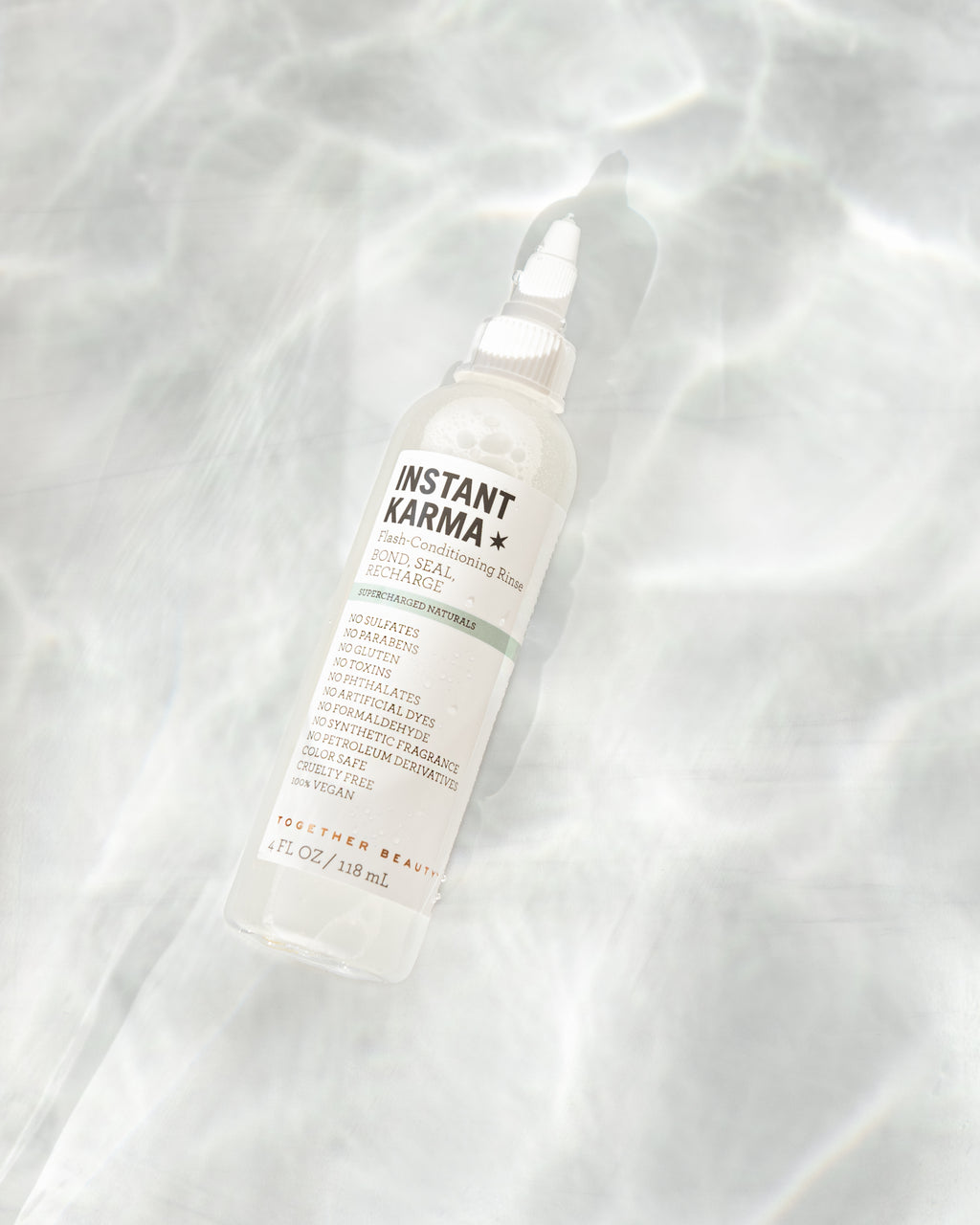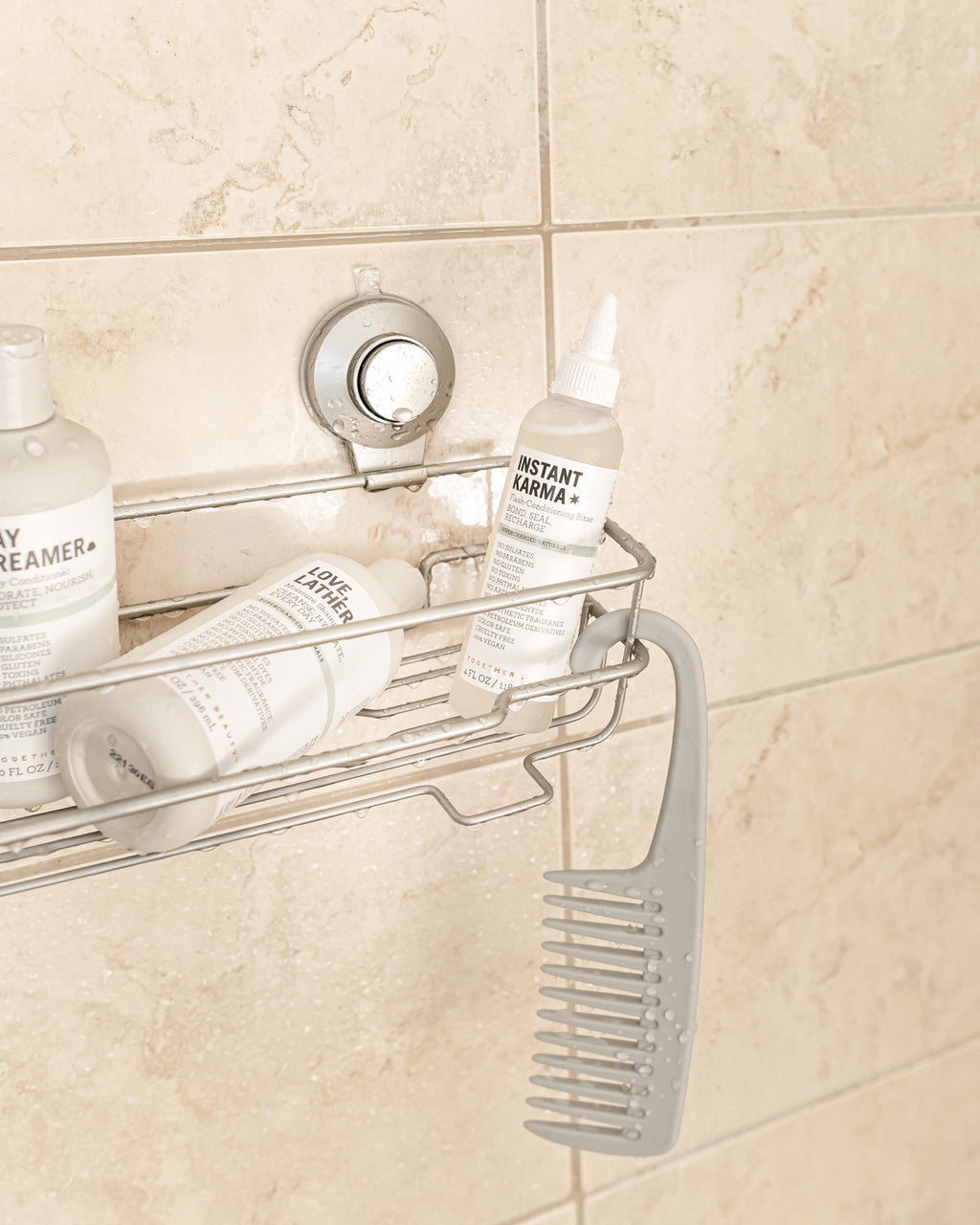 Condition
Description
A different type of deep conditioning treatment, Instant Karma is a speedy and light way to recharge your hair for optimal slip and shine. This innovative formulation targets and nourishes damaged, highly negative-charged strands, attaching like a magnet to reduce the negative charge and improve the overall condition of your hair. Featuring natural ingredients including Lavender, Rosemary, Sage, Herbal Vinegar, and Thyme, Instant Karma is a timesaver, transforming your hair in a flash.

• Transforms hair in minutes
• No sulfates, parabens, glutens, toxins, phthalates, or formaldehyde
• Cruelty-free
• 100% vegan formula
• Color safe

Key Benefits
• Adds moisture, slip, and shine
• Reverses damage
• Intensely nourishes to treat dryness
• Made for all hair types and textures
How To Use
Apply to clean, wet hair and massage for up to 1 minute. Rinse out. Use as often as necessary.
Ingredients
INGREDIENTS: Propanediol*, Alcohol denat*, Myristyl Alcohol*, Water (Aqua), Cetrimonium Chloride*, Ethylhexyl Palmitate*, Vinegar*, Disunfloweroylethyl Dimonium Chloride*, Sunflower Seed Oil Glycerides*, Lauryl Lactyl Lactate*, Glycerin*, Lavandula Angustifolia (Lavender) Flower Extract*, Rosmarinus Officinalis (Rosemary) Leaf Extract*, Salvia Officinalis (Sage) Leaf Extract*, Thymus Vulgaris (Thyme) Flower/Leaf Extract*, Potassium Sorbate, Sodium Benzoate, Parfum/Fragrance*
*Naturally-Derived Fragrance
Ingredient Highlight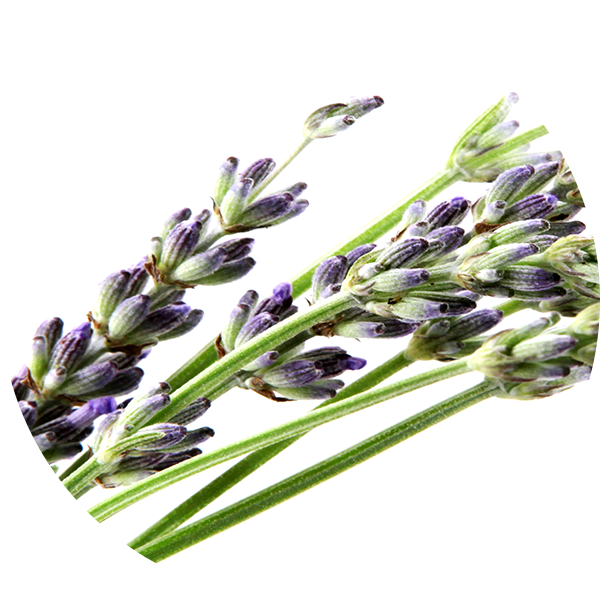 Bulgarian Lavender
Has natural antimicrobial and anti-inflammatory properties, and helps to promote healthy scalp circulation and hair growth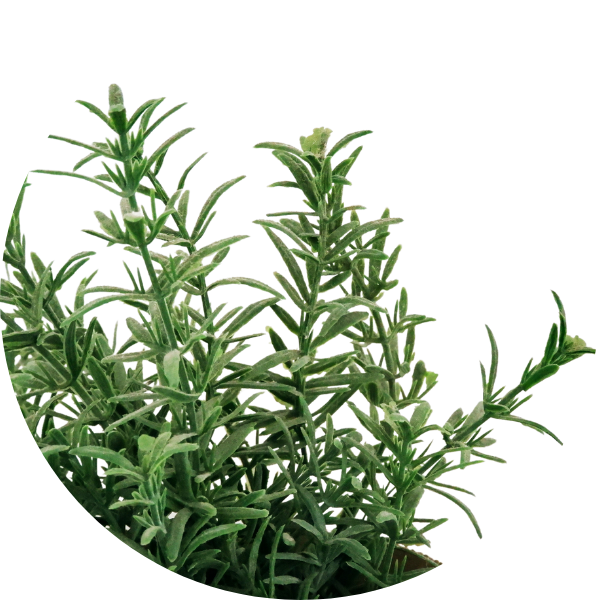 Rosemary
Stimulates hair growth, mitigates hair loss, strengthens hair, and promotes hair and scalp health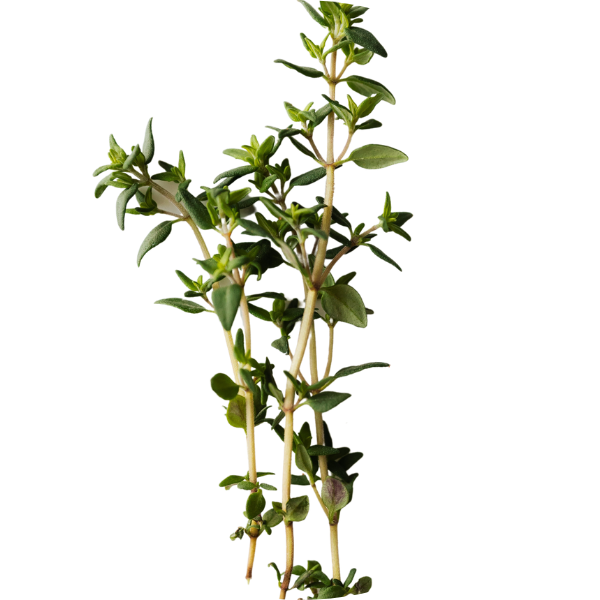 Thyme
Has antibacterial, antifungal, and antioxidant properties; stimulates hair growth, prevents hair loss, and nourishes the scalp
Add Instant Karma to other Together Beauty conditioning treatments (Dreamer repair mask or Crown + Glory smoothing mask) for additional hair repair.
You may also like
Frequently Asked Questions
How much Instant Karma should I use each time?
Typically 10-20ml is an adequate dose. Shake or squeeze product out of the bottle until you have accurate coverage on the scalp.
Can I use Instant Karma as my daily conditioner?
We recommend using Instant Karma every other time you shampoo your hair for optimal hydration and added shine.
What is the difference between Instant Karma and a traditional hair mask?
Instant Karma is lightweight and formulated without heavy cream to weigh hair down. It is also fast acting, delivering a quick dose of hydration for a "flash mask" treatment.
When should I use Instant Karma vs. Dreamer?
We recommend Instant Karma when you need hair nourishment but you're in a rush.
When should I use Instant Karma vs. Day Dreamer?
We recommend using Day Dreamer as your daily conditioner, and adding in Instant Karma into your routine every other time you wash. You can use Instant Karma instead of OR in addition to Day Dreamer.
Why does Instant Karma feel warm on my scalp?
Warming is completely normal and expected. It occurs when some of the formula's naturally-derived ingredients mix with water. Heat is generated when Instant Karma bonds to damaged, negatively charged strands in efforts to repair them.